The pigments can be used in many fields of application. In the following, you can find some examples of "recipes." These recipes serve only as a reference; we recommend that you test them before applying them on your substrate. 

Flour paint for wood, called « Swedish painting » 
 
  T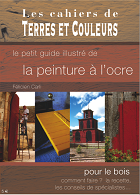 his technique has been popularized by the Association Terres et Couleurs, and was emphasized in the program Des racines et des ailes, which was dedicated to this painting technique.
  That is why we don't reveal this recipe here and highly recommend buying the booklet devoted to this technique; it allows the association to develop new projects.
To review the program Des racines et des ailes, please click on the logo below: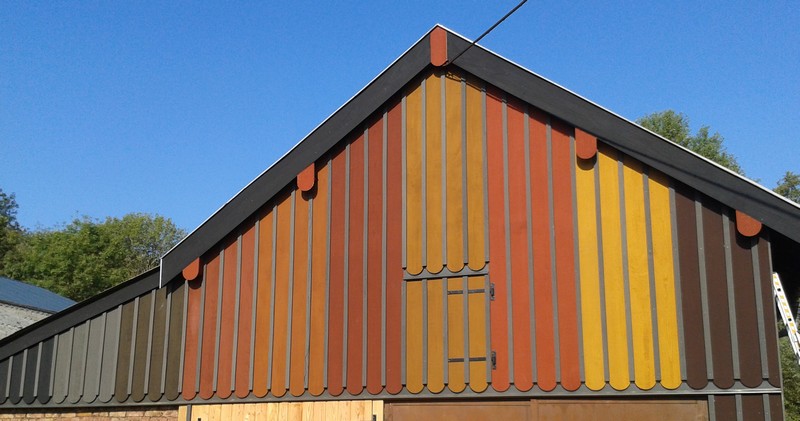 Douglas cladding with flour paint (100% natural)
Recipe for lime-based coating (on mineral substrate)
(For application with whitewash brush)
(For 50m² of surface to be covered in one layer)
+ 5 kg of lime paste
+ 5 to 20 liters of water (according to intended consistency)
+ fixer (max. 50 g of casein for 5 kg of lime paste)
25% of earth or ocher maximum according to the weight of the lime
15% maximum when using oxides
(you can find all necessary ingredients in our shop)

Do not use a roller when working with lime.
To avoid quick drying of the lime, mix in methyl cellulose.
It is possible to superimpose the layers.
Moisten the substrate well before applying each layer.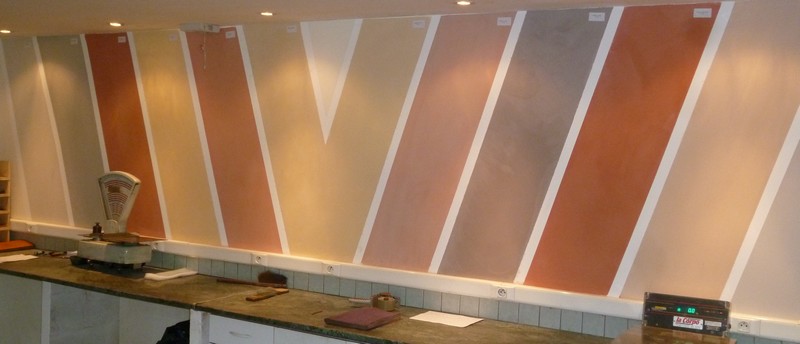 Example of limewash
Recipe for Oil Glaze
1 volume of linseed oil
2 volumes of turpentine
+ some drops of oil drying agent (see bottle)
Please note that these recipes are only given as an indication. You must always pay attention to your substrate and correct the dosages correspondingly.